What Our Customers Have to Say About Our Services for Roof Repair, Gutters, Flat Roofs and More
At Crooked Ladder Roofing, we take pride in providing exceptional roofing services, including roof repair, gutters, storm damage,siding, and more. We strive to exceed our customers' expectations and leave them completely satisfied with our work. Don't just take our word for it – see what our satisfied customers have to say about their experience with Crooked Ladder!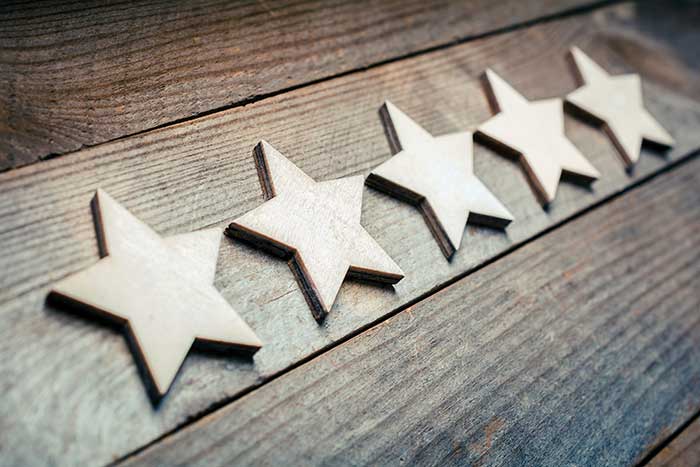 Our Customers' Reviews
Here are just a few of the reviews we've received from our satisfied customers:
"Crooked Ladder Roofing repaired my leaky roof and did an outstanding job. They were prompt, courteous, and professional. I highly recommend their services!" – John S.
"I was so impressed with Crooked Ladder Roofing's roof repair services. They quickly identified the problem and fixed it in no time. The quality of their work is outstanding, and their pricing is very reasonable." – Lisa C.
"I recently had a flat roof done by Crooked Ladder Roofing, and I couldn't be happier with the results. They were easy to work with, and their team was professional and courteous. I highly recommend their services." – David B.
Average Review Rating
Average Rating: 5
Total Reviews: 10
List Of Reviews
By:
10StringHarp
on
Crooked Ladder Roofing
This Crew was highly professional, fast and efficient in roof repair. I was surprised with the teamwork as they wasted no time and left the place spotless. Absolutely amazing. Affordable and personal care. Tell them exactly what you need and they will get the job done. You can count on that!
By:
Shane Frederick
on
Crooked Ladder Roofing
We got four different quotes from four different companies to repair a storm damaged roof and remove two skylights in the process. Crooked Ladder's quote came in at half of the highest bid and $4k less than the next highest bid. They were very professional in their management of the bid process when it came time to do the job they showed up promptly and did great managing the mess with tarps and precision work. The roof was fully stripped and redone in two days with minimal remaining mess. To top it all off the final invoice was 9% less then the quoted price. Highly recommend this company for all your roofing needs. Their even available for emergency winter repairs.
By:
Sandy Karkau-Coffta
on
Crooked Ladder Roofing
Crooked Ladder was a pleasure to work with from start to finish. Speedy response to my request for a quote, happy to provide samples so I could find the perfect color, got the job scheduled quickly and done in a little over a day. The crew was polite and wonderful about cleanup. And I loved working with a local business. Will be recommending them to any friends in need of roofing work!
By:
Sue Klinger
on
Crooked Ladder Roofing
My husband and I knew we needed a roof when purchasing our dream home. This company came in with the winning bid and we had a new roof on our house within a month of contacting them! I would highly recommend these guys to friends and family. From start to finish they were professional, kept in contact with us throughout the whole process and cleaned up around the house as if they weren't even there! Great Job and Thank You to all of you!!
By:
Paul Davis
on
Crooked Ladder Roofing
Contacted Andy and Kevin about leaks around the chimney, which hadn't had anything done to it for probably 25 years. They responded quickly and came out right away to check it out and give me an estimate. Very friendly, knowledgeable, and professional. I agreed to their estimate and they came out as soon as the weather permitted and replaced the flashing and roofing around the chimney area. They came when they said they would and did a good job. We haven't had a really heavy rain since the repair, but from the looks of the job, I feel confident they have fixed the problem and I know they will stand behind their work in case of any issues. Will definitely use them in the future.
Why Choose Crooked Ladder Roofing for Your Needs?
Experienced and Knowledgeable: With over 10 years of experience, we have the knowledge and expertise needed to handle any project, big or small.
Dependable and Reliable: We understand the importance of a properly functioning roof, and we work diligently to complete each repair job in a timely and efficient manner.
High-Quality Workmanship: We take pride in our work and strive for excellence in everything we do. We use only the highest quality materials and employ skilled professionals to ensure the best possible outcome.
Competitive Pricing: We believe that high-quality roofing services shouldn't break the bank. That's why we offer competitive pricing on all of our services.
Contact Us Today
If you're in need of roof repair for your flat, metal, or shingle roof, or you want to know more about our gutter and siding services, don't hesitate to contact Crooked Ladder Roofing. We'll provide you with a free estimate and work with you to find a solution that meets your needs and fits your budget. Call us today at (570) 317-3599 or email us at awalter@crookedladderroofing.com. We look forward to hearing from you.