Expert Services for Flat Roofs with Crooked Ladder Roofing
If your commercial property has flat or low-sloped roofs, look no further than Crooked Ladder Roofing for all your service needs. Our team of experts has the experience and knowledge to deliver high-quality flat roofing solutions that exceed your expectations.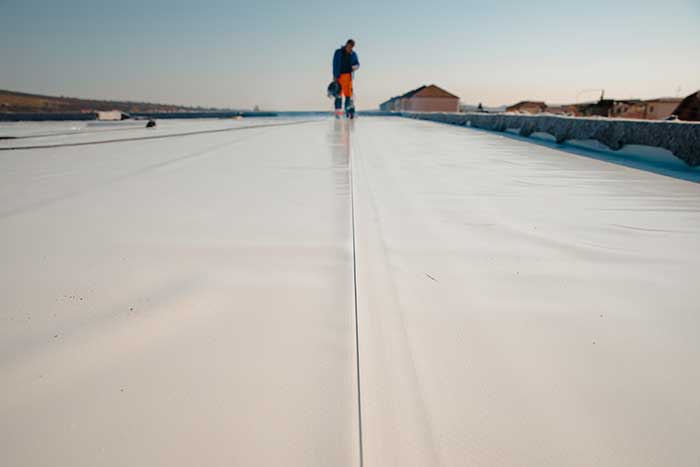 Our Flat Roofing Services
At Crooked Ladder Roofing, we offer a range of flat roofing services, including:
EPDM roofing solutions for flat and low-slope roofs
Installation of new flat or low-sloped roofs
Replacement of old or damaged flat roofs
Repair of leaks and other issues
Maintenance to extend the lifespan of your flat roof
The Benefits of Flat Roofs
Flat or low-sloped roofs offer several advantages over other types of roofing systems, including:
Lower installation costs
More accessible and safer for maintenance and repairs
Increased usable space on the roof
Easier to install solar panels or other equipment
We use only the highest quality materials and the latest techniques to ensure that your flat roof is built to last. Our team of experts will work with you to choose the best solution for your needs and budget.
Contact Us for Expert Flat Roofing Services
In need of service for flat roofs? Don't let your options overwhelm you, contact Crooked Ladder Roofing today at (570) 317-3599 or awalter@crookedladderroofing.com to schedule a consultation or request a quote. Our team of experts is ready to provide you with the high-quality flat roofing solutions you need.