Expert Installation of Metal Roofs by Crooked Ladder Roofing
Looking for a durable and long-lasting roofing solution? Consider a metal roof from Crooked Ladder Roofing. With over 10 years of experience in Berwick, PA, and the surrounding areas, our team of experts can install the perfect metal roof for your home.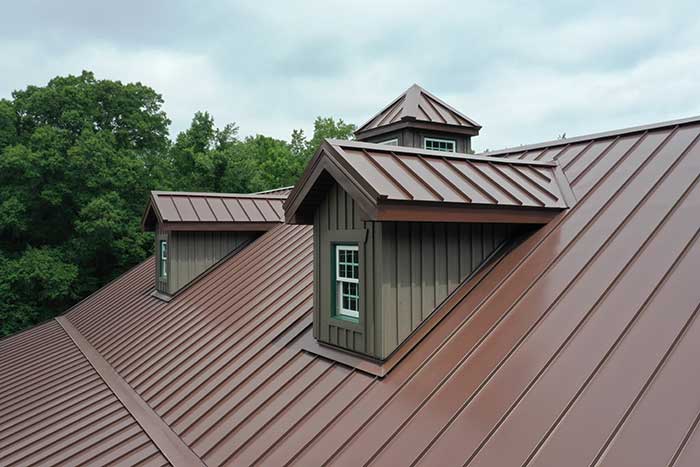 Why Choose Metal Roofs?
A metal roof can offer a variety of benefits, including:
Longevity – Can last up to 50 years with proper maintenance.
Durability – Are resistant to fire, hail, and high winds.
Energy Efficiency – Reflect sunlight, reducing cooling costs in the summer.
Environmentally Friendly – Are made from recycled materials and are also 100% recyclable.
Our Metal Roof Installation Process
At Crooked Ladder Roofing, we take pride in our metal roof installation process. We work with you to choose the perfect metal roofing material and color that fits your style and budget. Our expert team then installs your new metal roof with precision and care, ensuring a long-lasting and durable roofing solution.
Trust Crooked Ladder Roofing for Your Metal Roofing Needs
We take pride in providing our customers with high-quality roofing solutions. Our team of experts is dedicated to delivering exceptional customer service and providing dependable results.
Contact Us
Don't wait to upgrade your roofing with our selection of quality metal roofs. Contact us today at (570) 317-3599 or email us at awalter@crookedladderroofing.com to schedule your consultation with our team. Let us help you protect your home with a metal roof that will last for years to come!