Siding and Gutters: Enhance Your Home's Exterior
If you want to improve your home's curb appeal and overall protection against harsh weather conditions, then a great place to start is with your siding and gutters. At Crooked Ladder Roofing, we offer premium services that cater to the unique needs of your property.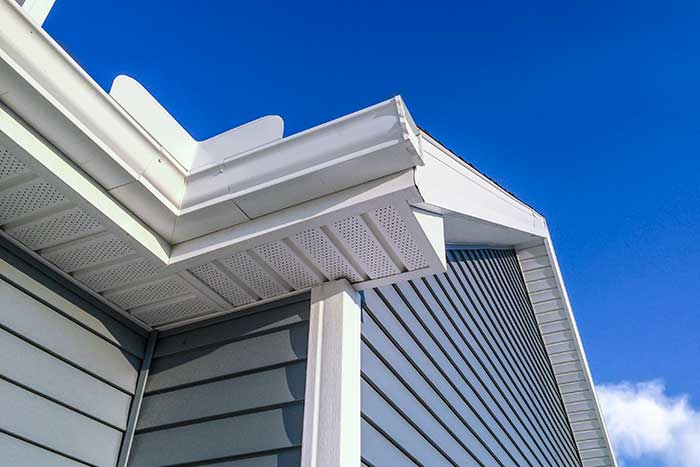 Why Choose Us?
At Crooked Ladder Roofing, we believe that every homeowner deserves top-quality services. Here are some reasons why you should choose us:
We use only the best materials available to ensure long-lasting performance.
Our team is made up of experienced professionals who take pride in their workmanship and attention to detail.
We offer a wide range of options to suit your home's style and needs.
We provide transparent and competitive pricing to ensure you get the best value for your investment.
Our Services
Here at Crooked Ladder Roofing, we provide the following services:
Siding installation: Our team can help you choose the right material for your home and install it with precision and care.
Siding repair: We offer comprehensive repair services to ensure your home's exterior is free from cracks, holes, and other damage.
Gutter installation: We can help you install gutters that are both functional and visually appealing, to protect your home from water damage.
Gutter repair: We also provide expert gutter repair services to ensure that your gutters are working efficiently and effectively.
Whether you need a complete installation or repairs, our team is ready to help you. Contact us today to schedule a consultation.
Contact Us for Your Needs
At Crooked Ladder Roofing, we are committed to providing the best siding and gutter services in Raleigh, NC, and the surrounding areas. If you need help enhancing your home's exterior, don't hesitate to contact us at (570) 317-3599 or awalter@crookedladderroofing.com.