Our Services: Metal Roofs, Repairs, Gutters and More
Looking for a roofing company that provides high-quality solutions with unmatched reliability? If you need metal roofs, repairs, gutters or more, look no further than Crooked Ladder Roofing! With over 10 years of experience in Raleigh, NC, and the surrounding areas, we have built a reputation for providing top-notch roofing services that exceed our customers' expectations.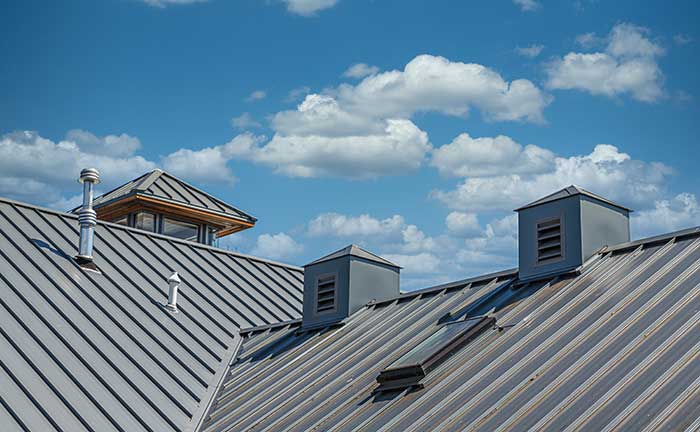 Roof Replacements
When it comes to replacing your roof, we understand that it can be a significant investment. That's why we take the time to walk you through the process and help you make an informed decision. Our experienced team uses the best materials and techniques to ensure your new roof is built to last.
Roof Repairs
If you're experiencing leaks or damage to your roof, don't wait to address the issue. Our team is equipped to handle any type of repair, big or small. We'll quickly identify the problem and provide a cost-effective solution that ensures your roof is in excellent condition.
Leak repair.
Shingle replacement.
Flashing repair.
And more.
Metal Roofs
Metal roofing is a durable and long-lasting option for any home or business. We offer a variety of styles and colors to choose from, and our team has the expertise to install your metal roof with precision and care.
Flat Roofs
Flat roofs require specialized knowledge and experience to ensure proper installation and maintenance. Our team has the necessary expertise to handle any flat roof project, whether it's installation, repair, or maintenance.
Siding and Gutters
In addition to roofing services, we also offer siding and gutter installation and repair. Protect your home from the elements and improve its curb appeal with new siding or gutters.
Storm Damage
Severe weather can cause significant damage to your roof. That's why we offer emergency storm damage repair services to help you quickly restore your roof and protect your home.
Contact Us
Contact Crooked Ladder Roofing for high-quality roofing including metal roofs, repairs, gutters, and more. With 10+ years of experience in Berwick, PA, we stand by our workmanship on every job. Put your trust in our experienced team – call (570) 317-3599 today!