What Our Customers Have to Say About Our Services for Roof Repair, Gutters, Flat Roofs and More
At Crooked Ladder Roofing, we take pride in providing exceptional roofing services, including roof repair, gutters, storm damage,siding, and more. We strive to exceed our customers' expectations and leave them completely satisfied with our work. Don't just take our word for it – see what our satisfied customers have to say about their experience with Crooked Ladder!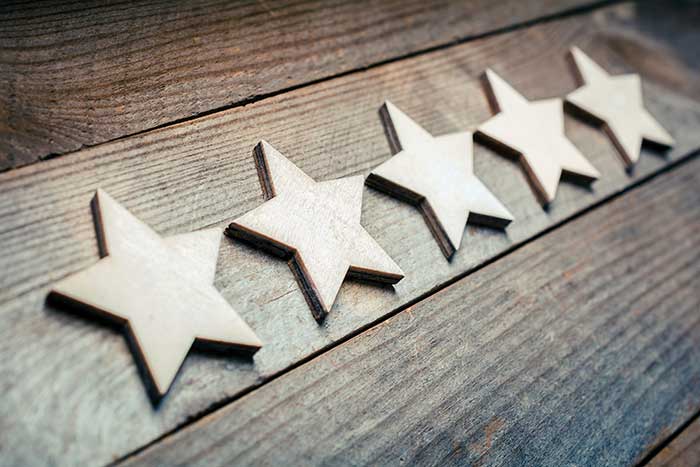 Our Customers' Reviews
Here are just a few of the reviews we've received from our satisfied customers:
"Crooked Ladder Roofing repaired my leaky roof and did an outstanding job. They were prompt, courteous, and professional. I highly recommend their services!" – John S.
"I was so impressed with Crooked Ladder Roofing's roof repair services. They quickly identified the problem and fixed it in no time. The quality of their work is outstanding, and their pricing is very reasonable." – Lisa C.
"I recently had a flat roof done by Crooked Ladder Roofing, and I couldn't be happier with the results. They were easy to work with, and their team was professional and courteous. I highly recommend their services." – David B.
Average Review Rating
Average Rating: 5
Total Reviews: 10
List Of Reviews
By:
Mary Muscari
on
Crooked Ladder Roofing
What a pleasant experience! I emailed them about a problem with my roof, and Kevin got back to me within the hour. Despite their hectic schedule, he fit me in for both an estimate and the repair. All done within a couple of weeks. It's hard to get a call back these days, especially when you have a small job, but this company came through and did a great job. My roof is getting up there in age, and I wouldn't hesitate to call them for the replacement. Great company with great folks -- Kevin is wonderful. I highly recommend them. They earn their high ratings.
By:
angela trombley
on
Crooked Ladder Roofing
They are so courteous. My mom and I have both had many contractors who never follow through or even call back. They kept in touch. Very friendly. I definitely would give them two thumbs up.
By:
Mark Diehl
on
Crooked Ladder Roofing
Kevin and Andy are the best. Amazing attention to detail. Took the time to explain the whole process and materials. Meticulously cleaned up around the house.
By:
Jill Scherr
on
Crooked Ladder Roofing
For some reason I think my original message didn't post, I'm very sorry for any delay in posting my review. I cannot thank Crooked Ladder Roofing enough for their excellent service. We were in need of a tarp for our roof and they showed up in an instant to help us out, they went above and beyond and treated us like family. Fast, professional, and most important kind service. We are so happy to have found them and will be utilizing their roofing services in the future. Highly recommend their services.
By:
Alicia Feissner
on
Crooked Ladder Roofing
I cannot say enough amazing things about Crooked Ladder Roofing. I called to inquire about a new roof, they returned my call and came out to look at my roof on the same day I called them, they helped me with the entire process of filing a claim with my insurance company for roof wind damage, they explained everything very clearly and are just super cool and friendly guys.
The first day they came out to work on my roof installation they were on time, and worked very hard all day long. They were super respectful of my property and cleaned up the yard which was super helpful. Even when they hit a snag with my roof, they handled everything with my insurance company and I didn't have to worry about a thing.
Honestly, this was the easiest and most pleasant interaction I have EVER EVER had with any kind of service regarding my home. 100 out of 10. If I ever need worked done to my home again I will not hesitate to call them. 😁
Why Choose Crooked Ladder Roofing for Your Needs?
Experienced and Knowledgeable: With over 10 years of experience, we have the knowledge and expertise needed to handle any project, big or small.
Dependable and Reliable: We understand the importance of a properly functioning roof, and we work diligently to complete each repair job in a timely and efficient manner.
High-Quality Workmanship: We take pride in our work and strive for excellence in everything we do. We use only the highest quality materials and employ skilled professionals to ensure the best possible outcome.
Competitive Pricing: We believe that high-quality roofing services shouldn't break the bank. That's why we offer competitive pricing on all of our services.
Contact Us Today
If you're in need of roof repair for your flat, metal, or shingle roof, or you want to know more about our gutter and siding services, don't hesitate to contact Crooked Ladder Roofing. We'll provide you with a free estimate and work with you to find a solution that meets your needs and fits your budget. Call us today at (570) 317-3599 or email us at awalter@crookedladderroofing.com. We look forward to hearing from you.